Weight Loss Clinic Temecula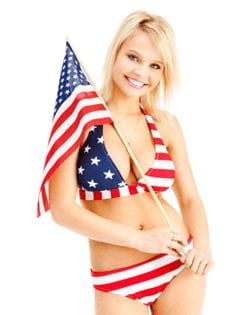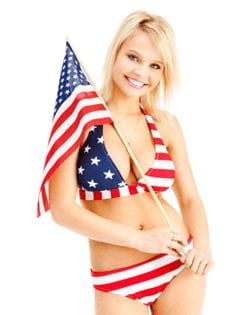 Summer is here! Well, almost. Summers always have lots of heat, which calls for us to pack away our winter and spring clothing and take out the tank tops, shorts – and the dreaded swimsuit!
Many of us were hunkered down during the winter, too busy trying to keep to keep warm to worry about packing in a few extra pounds.
But you don't have to fret. At our Temecula Weight Loss Clinic, we want to get you swimsuit-ready as you plan to hit the beaches.
Temecula Medical Weight Loss
At one point or another, most of us have been affected by unhealthy weight gain. Studies show that 8 out of 10 people will have excess weight issues at one time in their lives. Many Americans are overweight and on the verge of obesity. In fact, two-thirds of adults and a third of children in our nation are already obese or at risk for obesity.
Intense dieting and exercise regimens, diet pills or surgery can pose many problems for many of those struggling with excess weight. Other alternatives including meal replacement products, supplements & injections, and dietary clinics can have some success, but the whole process lacks a personalized experience provided by a physician and an extended support program after the weight is lost.
No matter what diet trials and tribulations you have faced in the fast, there is a safe and healthy solution. That solution is our Temecula Weight Loss Clinic. We offer our clients – both men and women – safe and effectual non-surgical cosmetic approaches to getting rid of excess weight for summer weight loss in Temecula, reducing the localized fat deposits, sculpting places where fat has accumulated and removing cellulite so that you have a smooth, contoured and slimmer appearance.
We specialize in bariatrics, which is the branch of medicine that focuses on the causes, prevention as well as treatment of obesity. With our knowledge and years of experience in medical weight control, combined with extensive and broad medical testing, our team will come up with a customized program for you that incorporates aspects of nutrition, eating behaviors and exercise. Together, we will change the way you think and associate with food.
Our mission at our Temecula Weight Loss Clinic is to help our patients achieve a healthy and wonderful lifestyle with improved wellbeing at the most affordable prices. We have amiable and friendly staff who are some of the best in the industry waiting to help you get in the shape of your life. Our patients receive high quality medical attention as well as encouragement, education and support so as to obtain and maintain excellent health and beauty.
During the course of the program, we will be keenly observing and monitoring your progress. We will have one-on-one meetings to assess and fine-tune your protocol and advise you on how to overcome challenges. We are in this together!
If your choice is to live a happier, healthier and longer life looking even more beautiful than ever, our Weight Loss Clinic Temecula is ready to help you in your quest. Let us help you regain control of your life.
And now you can take advantage of our Memorial Day Specials. Join the many people whose lives have been transformed for good by our clinic. Forever changed! The health benefits are priceless. Start the summer looking and feeling your absolute best. Contact us today at 951-461-0540 to get the lowest rates of the season!
Live life to the fullest.