Healthy Holiday Recipes and Holiday Weight Loss Program!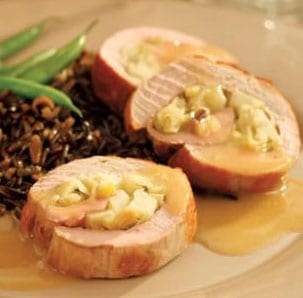 Healthy Holiday Recipes and Holiday Weight Loss Program in Murrieta!
Being smack-dab in the middle of the holidays, it is inevitable that you will be seeing tasty holiday treats left and right. But Tri-Valley Medical Weight Control has the healthy holiday recipes and the holiday weight loss program in Murrieta that will help you say NO to those unhealthy temptations and say YES to happy, holiday eating! We're not asking you to give up tasty foods, but instead we want to show you the better options this holiday season that do not only taste great, but are great for you too! See some Healthy Holiday Recipes below and our Holiday Weight Loss Programs and tools in Murrieta.
Healthy Holiday Recipes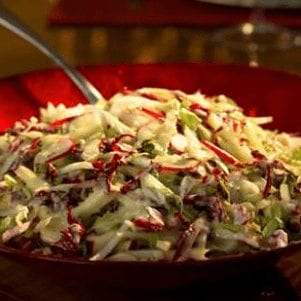 The bitter, sweet and peppery flavors of this holiday salad will leave you craving for more! This confetti like Red and White Salad is a mixture of wintery fruits and vegetables, making it taste and look perfect for the holidays. This salad makes a create complimentary dish to your main dish, and it also makes a great appetizer as well! This dish is appropriate for people with diabetes. This dish is also low in calories, carbs, cholesterol, and saturated fat, and is high in fiber and is GLUTEN FREE. Grab the recipe here.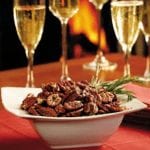 The home is sure to be filled for the holidays, and whether you are having family or friends over, you'll need a tasty snack for them to munch on! These Mississippi Spiced Pecans are mildly sweet and salty, and are great to have on hand for a holiday great appetizer or snack. These healthy nuts are perfect for guests and even the kids will like them! These nuts are low-carb, low-cholesterol, and low in saturated fat, GLUTEN FREE and great for your heart! You have to try this healthy and delicious snack! You can get the recipe here.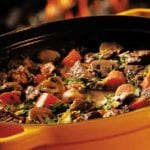 Christmas dinner is not complete without a tasty, meaty main dish! But what kind of meat dish is healthy and nutritious? The flavors in a slow-cooked beef stew improve as it sits for a day or two, so it is a perfect make-ahead for a holiday dinner party. For this Slow Cooked Provencal Beef Stew, buy nicely marbled meat, such as chuck. This beef stew dish is appropriate for people with diabetes. As for nutrition, this dish is low calorie, low-carb, low sodium, high in potassium and GLUTEN FREE. Click here for the recipe!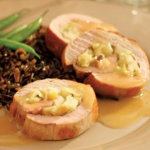 This Apple-and-Leek Stuff Pork Tenderloin will take normal tenderloin from ordinary to elegant. Our easy method of tying the roast together keeps the filling inside while you brown and roast it.  The flavors of the apple and leeks compliment the salty and tender flavor of the pork, making it a perfect combination of fruits, veggies and meat all in one dish. This delicious holiday dish is low in saturated fat, good for your heart, high in potassium, and GLUTEN FREE. Make this tasty dish a part of your holiday menu. Grab the recipe here.
And last but not least, you can't finish dinner without the finishing dish: Dessert! YES, you can still indulge in sweet holiday desserts and not feel guilty about it! Check out these healthy and delicious holiday dessert recipes. You can enjoy a huge range of desserts, from Chocolate Tarts to Caramelized Bread Pudding, to Chocolate Pumpkin Bundt Cake to Tiramisu, the possibilities are endless!
Click here for Healthy Holiday Dessert Recipes!
Holiday Weight Loss Program Murrieta
Tri-Valley Medical Weight Control has the tools to help you look and free great this holiday season. With our medications, injections and supplements, as well as diet plans and body composition analysis, we can bring success to your diet in Murrieta and help your shed unwanted pounds once and for all.
Click here to view a list of our appetite suppressants and medications approved for weight loss in conjunction with a nutritional program and exercise. We offer the largest selection of injections in the valley! We carry B6, B12, & our very popular lipotropic fat burning injections. Click here to view more injections and their descriptions on how they will help you with your medical diet.
Our supplements also aid weight loss, reduce fat and increase muscle mass. Some of the supplements we carry are Chromemate (Fat Burner), Probese, Nutrilean, Diucaps and more. We also offer All-Natural Programs such as the Kids Pack and the Pro-thin pack. Click here to view more of our supplements and each of their positive effects.
Tri-Valley Medical Center wishes you a wonderful holiday season. You can make the right choice to curb weight gain this holiday by eating healthy and taking part of our Holiday Weight Loss Program. Click here to see our coupons for first time patients.