Delicious & Healthy Recipes for Spring & Summer Eating!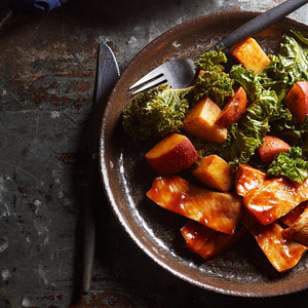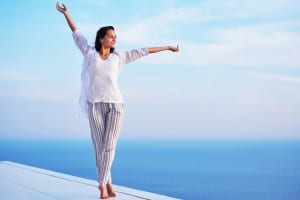 What does healthy actually mean? In a general sense, health refers to the condition of your body, mind, and spirit. To be healthy in all of these areas is to be balanced physically, mentally, and emotionally. Yet, as most of us know, healthy is the last thing on our mind when we start our weight loss journey. We want that body and we want it fast! However, it is crucial to remember to take care of those aspects when you start your weight loss journey. This means not having to torture yourself mentally and emotionally with a strict diet! Here at Tri-Valley Medical, we encourage a regimen of healthy recipes so that you do not have to force yourself to eat a ridiculously small portion of food you don't even like. Enjoy our list of various and diverse delicious recipes below!
Healthy & Nutritious Recipes!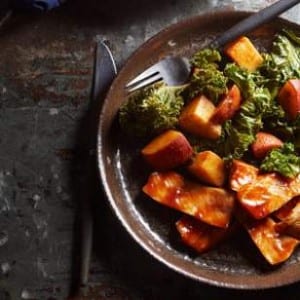 Barbecued Pork Chops with Roasted Potatoes & Kale
Cooked with less sodium and added sugars, the potatoes and kale are tossed in oil and the pork chops are topped with a barbecue sauce of your choice!
364 calories
13 g fat
57 mg cholesterol
41 g carbohydrates
7 g total sugars
22 g protein
4 g fiber
538 mg sodium
914 mg potassium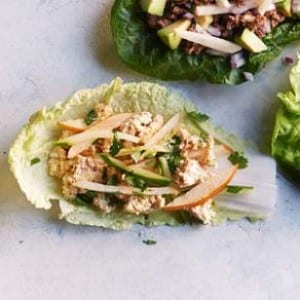 Peanut-tofu Cabbage Wraps
The cabbage makes a great stand-in for buns or bread and is quick and easy to throw together for a filling dinner.
186 calories
12 g fat
0 mg cholesterol
8 g carbohydrates
2 g total sugars
13 g protein
3 g fiber
571 mg sodium
183 mg potassium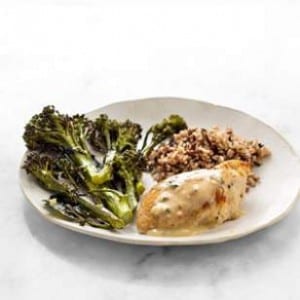 Roasted Chicken with Parmesan-Herb Sauce
Add some rosemary or sage to this store-bought rice blend and quick-cooking chicken breast for a scrumptious main plate.
473 calories
20 g fat
72 mg cholesterol
35 g carbohydrates
3 g total sugars
34 g protein
3 g fiber
417 mg sodium
698 mg potassium
Indian Edamame Quinoa Burger
Naturally gluten-free, patty is delicious with different seasonings such as garlic, ginger, and cumin.Serve with a romaine salad or healthy chapati bread.
285 calories
13 g fat
49 mg cholesterol
29 g carbohydrates
9 g total sugars
15 g protein
6 g fiber
427 mg sodium
822 mg potassium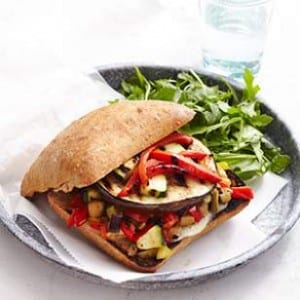 Vegetarian Muffalettas
Enjoy this Sicilian bread loaded with a trio of smoky grilled veggies, chopped olives, and banana peppers!
380 calories
18 g fat
20 mg cholesterol
39 g carbohydrates
6 g total sugars
15 g protein
5 g fiber
924 mg sodium
468 mg potassium
Healthy Pairings
These healthy low calorie recipes are not only delicious and time efficient, but extremely effective when paired with our other weight loss options here at Tri Valley Medical Weight Control!
Medication
We provide FDA approved medications to assist you on your healthy diet. The medications are appetite suppressants that will help you stick to the diet plans we recommend.
Injections & Supplements
We also offer  injections to quicken the weight loss process. These will help to encourage your protein metabolism, improve cell production, and proper nerve function. These supplements are designed to replenish your body with the basic nutrients it needs to keep dropping that body fat.
Come visit  Tri Valley Medical Weight Control to get going on your weight loss journey the healthy way! We want you to be able to enjoy your life while you drop those unwanted pounds of body fat! We will help you maintain your energy, encourage your mind-set, and continue to enjoy food. Our Murrieta weight loss clinic is devoted to helping you. Contact us at 951-461-0540 for more information on how to get started!