Delcious, Healthy Summer Recipes for Murrieta Weight Loss!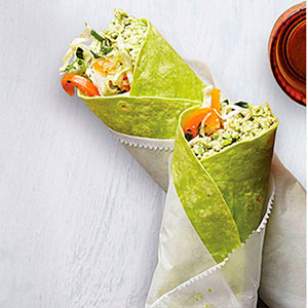 Summer is on its way! And you know what that means… start saying your goodbyes as you pack away those long sleeve shirts, bulky sweats, and hot boots. It is time to take out the tank tops, shorts, and… oh no, that dreaded swimming suit!
As the cold holiday seasons come to an end, we can finally take time to drop the holiday pounds. But you don't have to fear! We want to help you get swimsuit ready the right way! Rather than shuddering at the word diet, Eating Well summer recipes will make it seem effortless as you journey your way back to looking and feeling great!
Summer Recipes
Mediterranean Tuna-Spinach Salad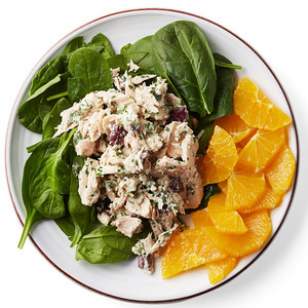 Served with baby spinach, olives, feta cheese, and a tahini dressing, this delicious salad is the perfect easy and light lunch or dinner side dish.
375 Calories
21 g Fat (5 g sat, 9 g mono)
46 mg Cholesterol
26 g Carbohydrates
0 g Added Sugars
6 g Fiber
665 mg Sodium
780 mg Potassium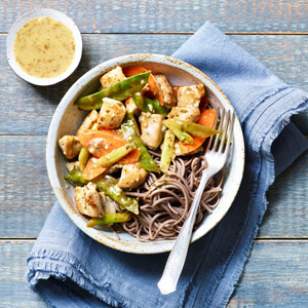 Carrot, Snow Pea & Chicken Stir-Fry
This scrumptious stir-fry recipe calls for a citrusy sauce served over brown rice or noodles. Make sure to have all your ingredients prepped and ready to go because this dish cooks up real quickly!
356 Calories
22 g Fat (5 g sat, 11 g mono)
76 mg Cholesterol
16 g Carbohydrates
0 g Added sugars
4 g Fiber
541 mg Sodium
529 mg Potassium.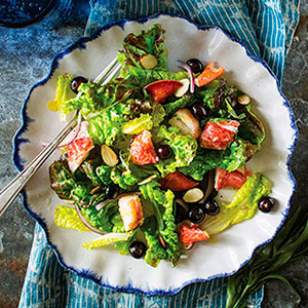 Main Blueberry & Lobster Salad
This berry rich salad is a great source for all those antioxidants. You can even get creative and substitute the lobster with crab or shrimp.
223 Calories
13 g fat (2 g sat, 9 g mono)
110 mg Cholesterol
10 g Carbohydrates
2 g Added Sugars
6 g Fiber
574 mg Sodium
374 mg Potassium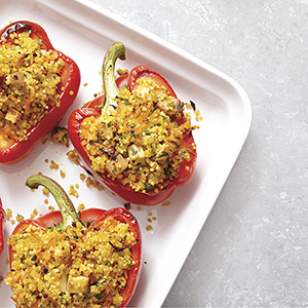 Millet-Stuffed Peppers with Ginger & Tofu
Naturally gluten-free, this nutty corn flavored millet will cook quickly due to its small size and matches perfectly with roasted broccoli or asparagus. It is then served in red peppers with drizzled sesame oil.
344 Calories
15 g Fat (2 g sat, 7 g mono)
0 mg Cholesterol
39 g Carbohydrates
1 g Added Sugars
6 g Fiber
413 mg Sodium
358 mg Potassium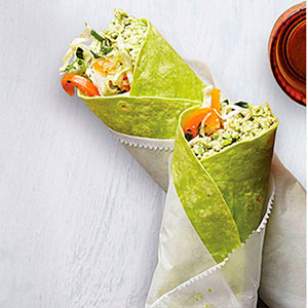 Edamame Hummus Wrap
There is no beating this sweet summer specialty! With a vegetarian filling, this hummus recipe mixes with vegetables and is ready to go.
339 Calories
20 g Fat (3 g sat, 11 g mono)
0 mg Cholesterol
35 g Carbohydrates
0 g Added Sugars
8 g Fiber
480 mg Sodium
641 mg Potassium
These low calorie recipes are not only delicious and great for summer, but extremely effective when paired with our other weight loss modalities here at Tri Valley Medical Weight Control!
Medication
Because being overweight is a medical condition, we now have FDA approved medications to assist you on your weight loss journey! The medications we offer are appetite suppressants that will help you stick to the diet plans we recommend.
Injections & Supplements
We also provide injections to quicken the weight loss process. Some will help to encourage your protein metabolism while others will improve cell production and proper nerve function. These supplements will replenish your body with the basic nutrients it needs to keep dropping those pounds of body fat.
Why choose Tri Valley Medical Weight Control in Murrieta?
Come visit Tri Valley Medical Weight Control to get started on your weight loss journey! Do you want that healthier, happier life you know is possible? We provide high quality medical attention, education, and encouragement to help you on your path to a better life. Our Murrieta weight loss clinic is ready to help you. Contact us at 951-461-0540 for more information on how we can help you achieve your goals!