Leap Year Weight Loss Murrieta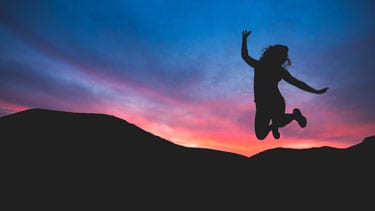 Today we celebrate the day that happens only once every 4 years. Looking back to the last leap year, how much have your grown, both physically and mentally? If you are dissatisfied with your health and/or body, then today is the day to make change! This is your leap year for weight loss, and Tri-Valley Medical Weight Control can help! By the time the next leap year rolls around, vow to become a fitter, healthier and slimmer you! Our medical weight loss has successfully changed the lives of hundreds of patients throughout the Temecula Valley, and you can be next! See below for more information on our medical weight loss in Murrieta and Temecula!
Medications and Supplements
Our program requires that interested persons follow a reduced calorie diet and exercise regimen in conjunction with the medications and supplements we offer. Among them are our injections (inclusive of B6, B12, andlipotropic) which were custom formulated for us by experienced professionals to ensure we offere the safest, strongest and most effective products.
Our list of supplements also include: Lipo BC to help combat stress; Chromematefor maintenance of proper sugar and fat metabolism; Diucaps to inhibit appetite and reduce eating; Nutrilean to increase body mass and the utilization of body fat; Probese to create the feeling of fullness and to help curb appetite; My-B Tabs to enhance energy production for healthy weight loss; Super Energy which offers a gradual rush akin to that felt after digesting caffeine; Stress 28 which includes nutritional support and replacement of vitamins and minerals that are commonly lost through dieting and; Prevenzyme which makes it possible to enhance digestive health, prevent gastric distress and malnutrition, while protecting systemic inflammation. We also have several all-natural programs for children.
Make this Leap Year Yours!
Tri-Valley Medical is open to everyone who may be concerned about their current weight and who is trying to lose weight. We are also open to persons who simply want to maintain their weight and even children who for whatever reason find themselves with excessive pounds. But, not everyone will find the road easy. While we welcome and encourage all to attend, to accomplish your goal, you have to be determined and dedicated. It isn't just about the supplements and injections, maintaining a good and natural weight, it requires focus and drive.
Our past clients can tell you, at the end of the day, it was worth it. Most, if not all are currently living the body they only dreamed of. So what are you waiting on? Let Tri-Valley Medical Weight Control help you with your goals for Leap Year Weight Loss in Murrieta and Temecula.