4 Reasons To Choose Us For New Year Weight Loss in Murrieta!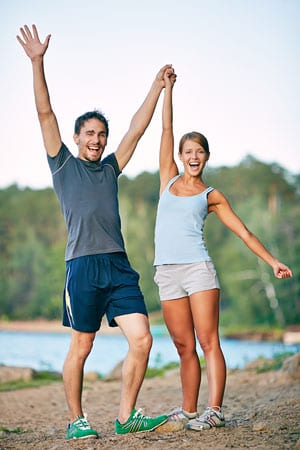 I have worked at Tri Valley Medical Weight Control in Murrieta for the last five years and within this time, I have met many people struggling with weight issues. Some of their stories are sorrowful because they have gone to great extremes to shed off the excess pounds and even lost a lot of money to scams as they try to get the best weight plan. However, after coming to Tri-Valley most of them need not do anything else or go anywhere else as we offer them all the solutions that they have always been looking for as they try to lose those extra fats.
As the New Year approaches. we prepare for busy days ahead as this is one of our most busy times since most people make resolutions to shed off the excess weight in the New Year. And for the many of you with resolutions for New Year's weight loss Murrieta, the rest of the staff at Tri-Valley are always available and ready to make your dreams come true.
We do not give you false hopes just to get some business from you because having been in operation for many decades we know what you go through as you try to shed the pounds. Personally having worked at Tri Valley and helped hundreds of people lose weight I can give you the following four reasons to choose this center for your New Year weight loss resolution.
1. There is something for everyone
At Tri-Valley, we have something for everyone no matter what your sex, age, personal preferences and even weight might be. In my many years of experience, I have learned that the needs of one individual are not the same as those of the others, and so every service that we offer is personalized to suit your particular needs. From our injections, supplements to diet plans we will make something that will work best for you.
2. Our methods have been tested and proven to work
Although I have only been working here for a couple of years, the company was established more than thirty years ago and in this time, it has helped thousands of people. Our methods did not just come up, or we did not just discover a magical injection since everything has been tested and proven to be effective by thousands of customers. With us, you will get solutions that other people have used for three decades to lose weight
3. We give you a variety of options to choose from
People are different and so what you prefer is not what the other person prefers, and we understand this, and this is the reason we offer you a variety of solutions. Even though our weight loss involves a combination of injections, supplements, diet plans and exercise program, everything can be adjusted to fit your preferences and to make the weight loss process more comfortable for you. Even with the diet plans, there are options as we have 1200 or 1500 calorie plans, and we will help you choose the best from the variety of choices.
4. At Tri-Valley, we offer you comprehensive weight loss plan
The weight loss program offered at Tri-Valley is comprehensive as it covers all aspects of weight loss starting with hunger prevention, fat burning and most importantly preventing the pounds from coming back. All this is achieved through a combination of injections, medications supplements and diet plans. We have injections such as the Lipotropic injections for fat burning, and B12 (cyanocobalamin) that increases immunity and energy levels. Supplements are vital for weight loss, and so we offer you different ones such as Diucaps, Probese, My-B-Tabs, Chromemate and many more. The best thing about us is that we will advise you on the best combinations for a comprehensive weight loss program.
Contact us today to get started on your New Year's Weight Loss in Murrieta!