Murrieta Weight Loss Clinic
If you're looking for a weight loss clinic in Murrieta that will fit especially to your needs, the search is over.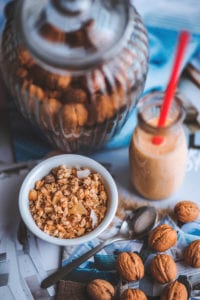 At Tri Valley Medical Weight Control servicing Murrieta, our goal is to help our clients reach their goals. Our clinics have helped over 20,000 patients in Riverside, San Diego, and Los Angeles reach their weight loss goals. Our individualized weight loss programs in Murrieta are specially designed for men, women, and children provide the assistance they need to not only lose weight, but to maintain that weight loss and healthy lifestyle. With over 30 years of experience in the Murrieta area, our staff of medical professionals is highly qualified to provide you with the support and guidance that you need to reach your goals.
Here, at Tri Valley Medical Weight Control, we offer Murrieta clients NO contracts, NO start up fees and the lowest prices in the Valley GUARANTEED! Tri Valley Medical Weight Control specializes in losing weight in Murrieta, averaging 2-5 LBS. OF WEIGHT LOSS per week. Our licensed medical staff in Murrieta is able to provide the time and personal care needed for each individual patient. We offer medically supervised weekly and bi-weekly programs customized to meet your individual needs. Each time you visit our office in Temecula Valley, you will meet with our highly trained licensed medical providers, at NO EXTRA CHARGE. During these FREE sessions you have the opportunity to ask questions, discuss changes to your weight management program, and are provided with the support needed to continue to reach and maintain your weight loss goal! Our office provides medications, injections and supplements , as well as diet plans to provide the extra help that you may need to lose weight in Murrieta.
If you need more convincing that Tri Valley Medical Weight Control is the Murrieta weight loss clinic that you need, read the testimonials
Come in now to our Murrieta weight loss center. Our staff is on hand waiting to provide you with the
personalized care you are looking for.
Tri Valley Medical Weight Control services Murrieta, Moreno Valley , Corona, Perris , Hemet , Riverside , Lake Elsinore , andTemecula.
Healthcare providers have access to a new, exciting obesity treatment: Semaglutide.
What is Semaglutide?
Semaglutide is a new weight loss treatment for individuals who are overweight or obese. It is a glucagon-like peptide-1 (GLP-1) drug that is delivered through a weekly subcutaneous injection, and it is now offered at Tri Valley Medical Weight Control.
Hours Of Operation
New Patients & Re-evaluations
Monday, Tuesday, Thursday, & Friday 9am-1:30pm & 3pm-5pm
Saturday 9am-3pm
Hours Of Operation
Existing Patients
Monday, Tuesday, Thursday, & Friday 9am-6pm
Saturday 9am-4pm
Contact Us
We love questions. Contact us today to learn more!