Murrieta Weight Loss Clinic
If you're looking for a weight loss clinic in Murrieta that will fit especially to your needs, the search is over.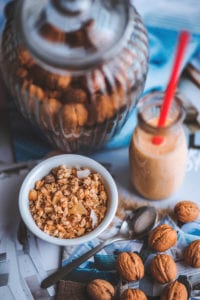 At Tri Valley Medical Weight Control, we personalize your Murrieta weight loss program so that it works for you, not someone else. Through individualized programs for men, women, and children, we provide the assistance you need to not only lose weight but to maintain that weight loss and healthy lifestyle. Our doctors and physicians are professionals and take joy in helping you reach your weight loss goals. We offer medically supervised weekly and bi-weekly programs customized to meet your individual needs. Our program challenges conventional ideas about weight loss. Instead it views excessive weight as a medical condition requiring medical attention. We believe that administering injections, supplements, and medications will assist you in reaching your weight goals. In addition to our medical treatments, we also have effective diet plans that regulate your daily calorie intake. Also, with our state of the art body composition scale, you'll be sure you're getting results. Not only does it show an accurate reading of your current weight, it also shows: fat mass, fat free mass, total body water, resting energy expenditure, percentage over ideal body weight and disease propensities and related risk.
Our weight loss clinic in Murrieta provides effective, affordable, and steady weight loss solution to help our clients reach their weight goals. Read the testimonials of our satisfied patients.
Contact us at 951-461-0540 to discuss with our friendly staff which of our programs is right for you. We'll show you why we're the best center for weight loss in Murrieta.
Murrieta Weight Loss Clinic Specials
Tri Valley Medical Weight Control wants to help YOU slim down, not your wallet! We have specials for our weight loss programs in Murrieta. Click here to see our most recent specials.
Healthcare providers have access to a new, exciting obesity treatment: Semaglutide.
What is Semaglutide?
Semaglutide is a new weight loss treatment for individuals who are overweight or obese. It is a glucagon-like peptide-1 (GLP-1) drug that is delivered through a weekly subcutaneous injection, and it is now offered at Tri Valley Medical Weight Control.
Hours Of Operation
New Patients & Re-evaluations
Monday, Tuesday, Thursday, & Friday 9am-1:30pm & 3pm-5pm
Saturday 9am-3pm
Hours Of Operation
Existing Patients
Monday, Tuesday, Thursday, & Friday 9am-6pm
Saturday 9am-4pm
Contact Us
We love questions. Contact us today to learn more!