Healthy Thanksgiving Recipes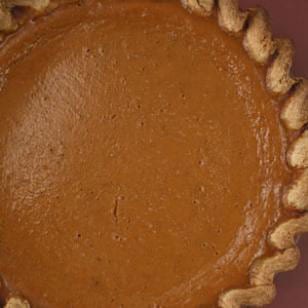 Healthy and Delicious Thanksgiving Recipes!
Thanksgiving is just around the corner! Whether you're serving delicious turkey or hot holiday ham to the dinner table this year, the side dishes are just as important as the main dish! Tri-Valley Medical Weight Control has tons of great side recipes, from soups to green bean dishes, to the best holiday pies!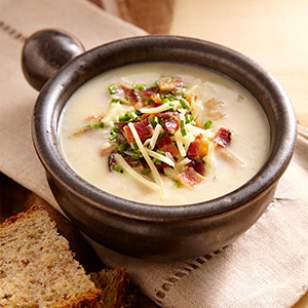 Want to mix up your potato side this year? How about creating a tasty Loaded Baked Potato Soup? This healthy loaded baked potato soup recipe is inspired by the comforting flavor of fully loaded baked potatoes with bacon, cheddar, sour cream and chives. You can also easily make a vegetarian version of this recipe! Click here to check it out.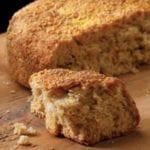 Dinner is not complete without a warm, fluffy bread side dish! The perfect bread to serve with your Loaded Baked Potato Soup, Cranberry Sauce, or Mashed potatoes would be this Crunchy Munchy Corn and Millet Bread! The outside of this rustic-looking bread is crunchy and the inside is moist and soft, with a smattering of small bits of corn grits and millet or sesame seeds. Click here for the recipe!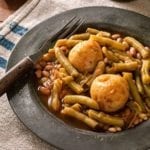 Can't forget about your veggie side dish! This recipe for Meatless Mountain Green Beans with Potatoes will leave you craving for more. This ultimate comfort food is low in fat and calories! Here the meaty flavor in this vegetarian green bean recipe is created without pork by using smoked Spanish paprika and olive oil. This is the perfect addition to your other healthy Thanksgiving Recipes! Get the recipe here.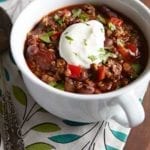 Introduce a new recipe to your Thanksgiving dinner table, one that is easy to make and healthy as well! In this Buffalo and Black Bean Chili dish, buffalo is cooked with sweet red bell peppers and spiced with two types of chili powder, cocoa powder and espresso powder, making this chili mouthwatering and memorable. Ground buffalo, also known as ground bison, is a healthy alternative to ground beef because it's naturally lower in fat and has a rich, delectable flavor. Click here for the recipe!
And last but not least, you can't finish dinner without the finishing dish: Dessert! And what better dessert is there to serve for Thanksgiving other than some tasty pie? Finish your Thanksgiving meal on a sweet note with one of these easy Thanksgiving pie recipes. There are recipes for all of the traditional favorites, such as pumpkin pie, pecan pie and apple pie! Celebrate Thanksgiving with these deliciously easy pie recipes! Click here.

Click here for more Thanksgiving Pie Recipes, like French Silk Pie, Pumpkin Mousse Pie and more! Celebrate your Thanksgiving the healthy and easy way! Your body will thank you later. Tri-Valley Medical Weight Control wishes you the best of holidays to you and your family! Click here for more recipes.